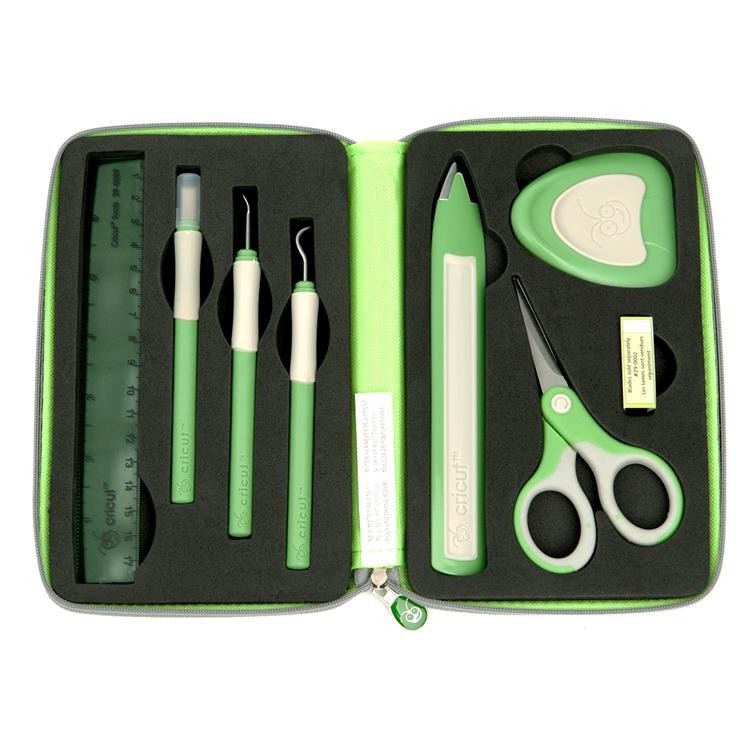 Scoop Tool (working much like a spoon to lift cut pieces from the mat)

Knife Tool (a sharp edge for sliding under paper)

Hook Tool (removes small circles of paper and cleans small holes)

Scraper (scrapes off and cleans your entire mat from any leftover paper scraps)

Bone Folder (scores paper, creases paper & marks paper)

Scissors

Clear Ruler
Even though this is specifically made for Cricut machines this set is perfect for use with any cutting machine that uses a sticky mat. Makes it so much easier to remove things without ruining them.
Just $11 with free shipping on ebay!
Get it here:
Cutting Machine tool set