I am falling behind, so there will probably be two layouts this week to catch up!
I am so, so ready for it to be summer, right now it is only 64 degrees here though (yuck!) Since it's cold I figured I might as well get a summer-ish layout done.
I used a patterned paper from the
Water and Sunshine Kit
. Which can be found in the shop.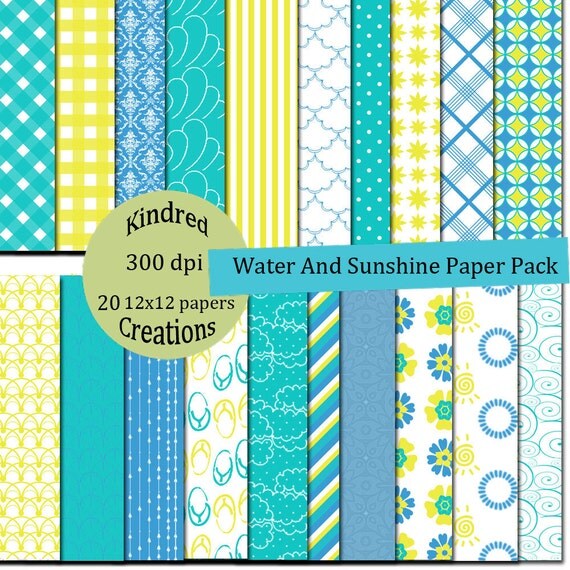 As a freebie today, I am offering the buttons and bling that I made for the layout. To download them, click on the image, then right click and select save image as. Be sure to save it as a .png so it has a transparent background. Enjoy!
~Becca